Amsterdam's favorite cookies

Our beautiful store is in the Nine Streets, at Runstraat 3, right in the heart of Amsterdam. We make fresh dough every morning and bake cookies all day long, which explains the smell of fresh-baked cookies that roams in the bakery. Our cookie dough is made with 100% natural ingredients. We use Dutch flour, real vanilla and the highest quality Belgian chocolate. Our cookie is crispy on the outside, soft and gooey on the inside and richly filled with chocolate, and if you want, we provide warm cookies, that just came out of the oven.

You can buy our cookies per piece, in boxes, but in the end, everyone wants to take home one of our iconic cookie tins.
Our cookies are handmade and baked fresh every day in our store.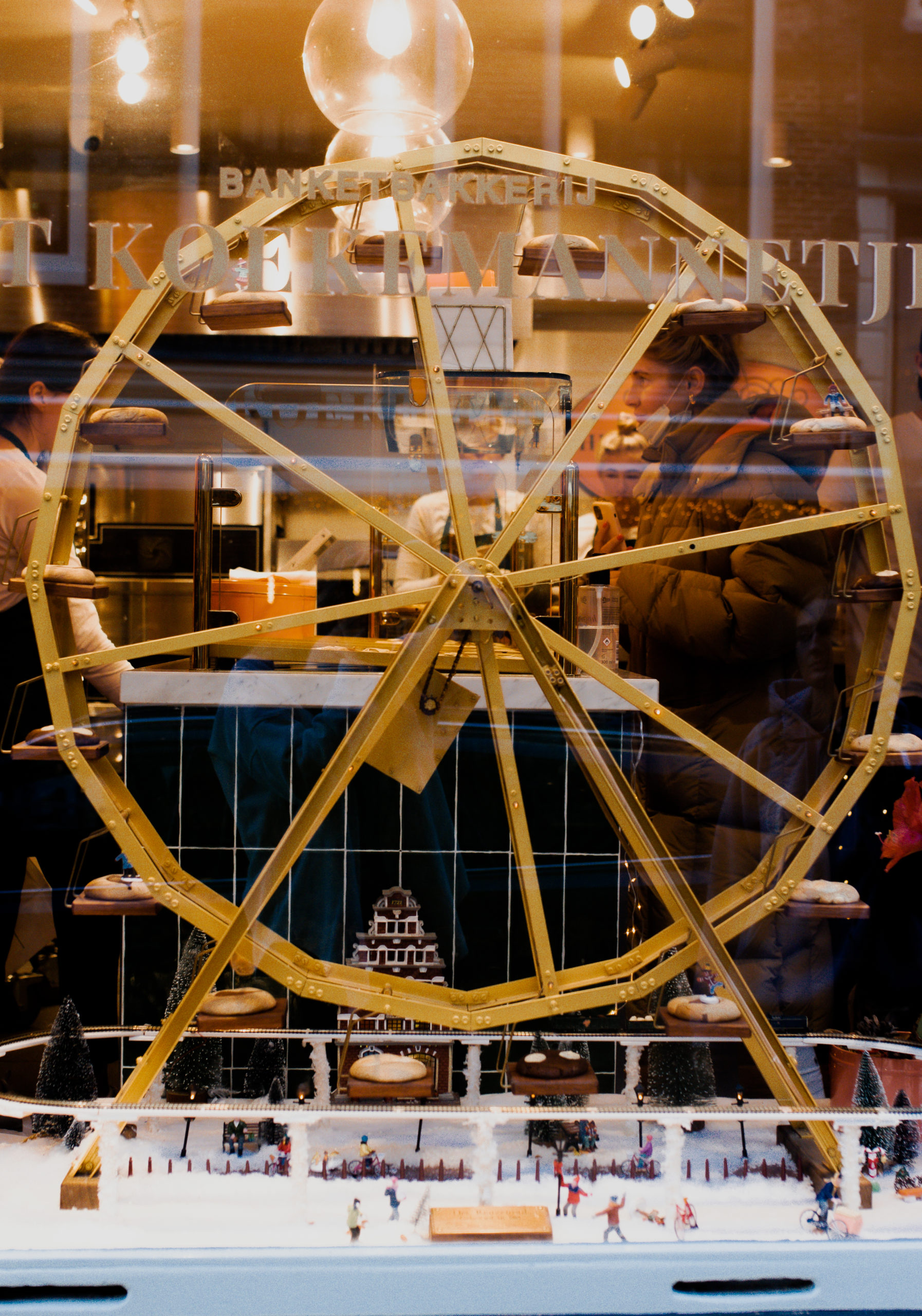 The ferris wheel

If you've been to our store it can't have escaped your notice: our beautiful Ferris wheel in our window. But what you may not know is that the wheel has almost monumental value.

It was built in 1981 by Albert Quist and has been on the Run Street for decades. We have restored the wheel and are extremely proud to now have it on display in our window.
Sustainability

We don't want to make money at the expense of our planet. That is why we are proud to say that no plastic leaves our store. All of our packaging is made from sustainable materials.

To encourage our customers, we are giving a 10% discount if you bring back the tin for a refill

We are open every day from 10.30 till 18.30 so feel free to walk in any moment and treat yourself or your loved ones on our delicious, freshly baked cookies.
How to get to our store?
Our store is located in the city center of Amsterdam. You can walk from The Dam (10 min),
Leidseplein (5 min), Central Station (20 min), or Rembrandtplein (10 min). How to get here
the quickest?
Contact
Location
Runstraat 3 1016 GJ Amsterdam
Openinghours
Opened every day from 10:30 till 18:30
Any questions?
Get Directions